Perfect Powder Days Part 3 - A beginners guide
Are you an intermediate skier or boarder that's keen to take things to the next level of powder coated pleasure? Riding powder is the ultimate for any skier or boarder and the rewards it brings just keep getting better and better. Below are 6 tips that we hope will help you make the transition from the piste to the pow and beyond!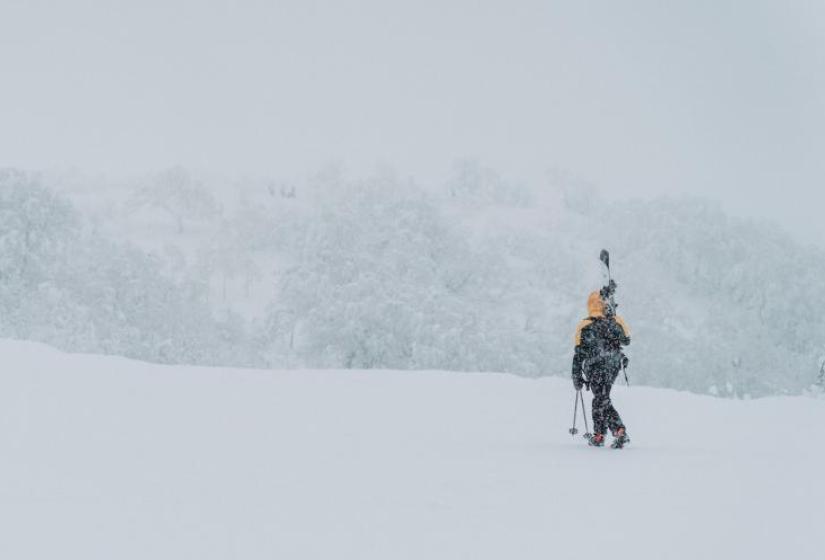 The ever beautiful Niseko backcountry
Tip one - As predictable as this sounds, come to Niseko! If you are looking to learn how to ride powder Niseko is arguably the best place in the world to do so. The best time to come if you want the best chance at the powder of your dreams is between December 15th and February 15th. Before and after these dates can be fantasic too but this is when the storms are most consistent and temperatures are likely to be at their coldest. Cold temps = light dry snow and as you'll find out the lighter and drier the better! More on when to visit Niseko here.
Tip two - As above, if you're riding powder in Niseko or anywhere else in the world it's going to be cold and cold in Niseko can mean negative 10 degrees and snowing all day! Personal preference will play a part here but outerwear should be made of Goretex or something similar rated to 20,000mm+. If you want to stay warm you need to stay dry. Base layers are also very important in the battle against the elements and as they say cotton kills, a little dramatic maybe but you're best to lose the hoody and cotton tee. Either Merino or polypropylene are a great place to start. You can see more on layering systems here.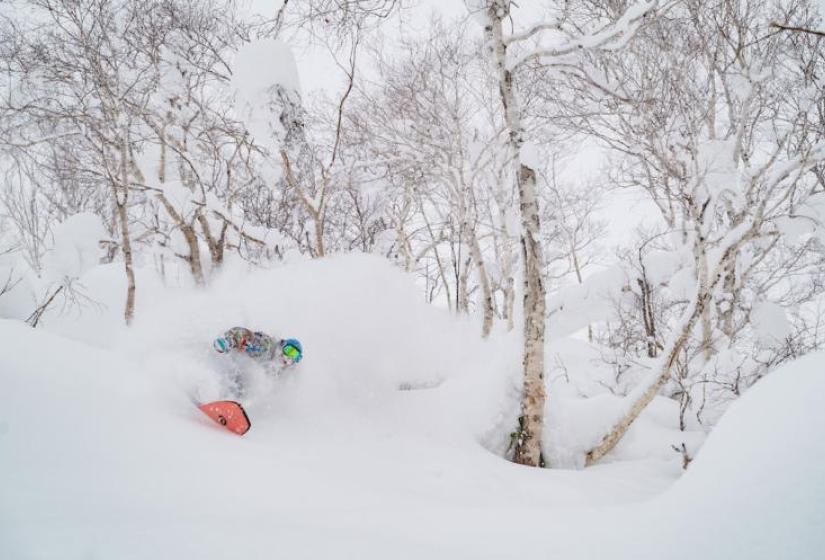 Deep powder dreams!
Tip Three - One tip is easier than two. Powder riding is a lot easier to learn on a snowboard than on skis and a lower level snowboarder will generally be able to make the transition from piste to powder considerably easier than a skier at a similar ability level. Many snowboarders are able to advance to powder riding without extra instruction and you'll never have to worry about losing your skis or poles in the snow, goggles on the other hand are fair game!
Tip Four - Speed is your friend, on skis or a snowboard you'll need to commit to pointing it all down hill and getting your skis or board up on the plane before you drive a rail deep into the goodness. Be prepared to go a bit faster than what you might be comfortable with and don't worry too much about falling, Niseko powder is softer than cotton wool! Essentially you need to get you tip or tips up above the snow and gaining momentum before you initiate a turn that will slow it.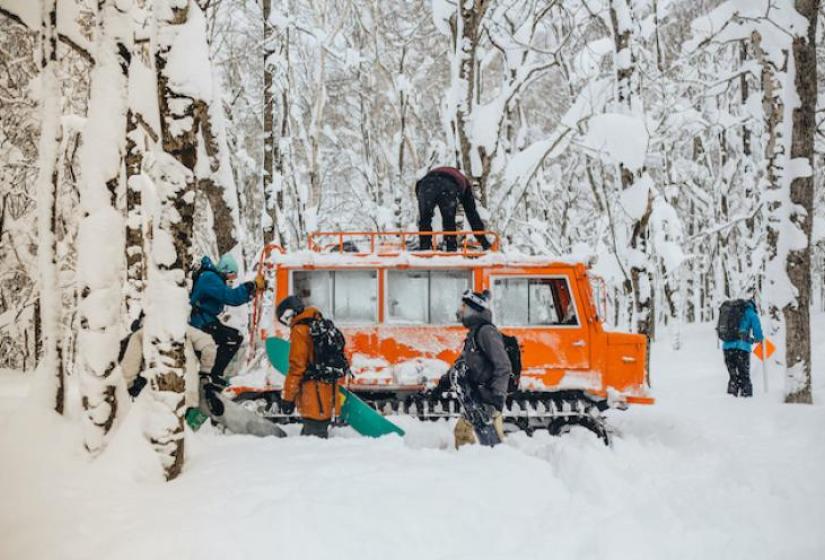 There is incredible cat skiing to be had in Niseko
Tip Five -  The right gear is the best idea. If you're skiing you might lean toward a ski with extra length and especially important extra width, this means ski waist widths of from 98mm to 130mm and beyond. Remember when choosing powder skis that even in Niseko some days aren't powder days so if you aren't buying a 2nd pair of powder specific skis you may want to think about an all mountain set that will perform in a variety of conditions not just powder. The same goes with snowboarding, your 154 twin tip that you brought because one day you want to learn 360s won't perform anywhere near as well in the powder as an all mountain rockered board with a nicely set back stance. Similarly a fish tail with twice as much nose as tail is going to give you a beautiful surf feel in the pow but won't be the best board to learn 180s on.
Tip six - Take it easy! Ease into your turns don't try to turn too fast or hard, remember you don't need to lock your edge into the hard pack you need to float on the powder. Ease into the terrain, first try riding through the powder on the edge of the trail, get a feel for the difference Strawberry Fields and all the other incredible powder runs you've heard about will be waiting when you're ready!