The Niseko Local Rules have been in place since 1999 and have helped to put Niseko on the map as one of the ultimate powder destinations in the world. The implementation of the rules were at the time of their inception ground breaking in Japan, opening up back country and off piste terrain that had previously been off limits.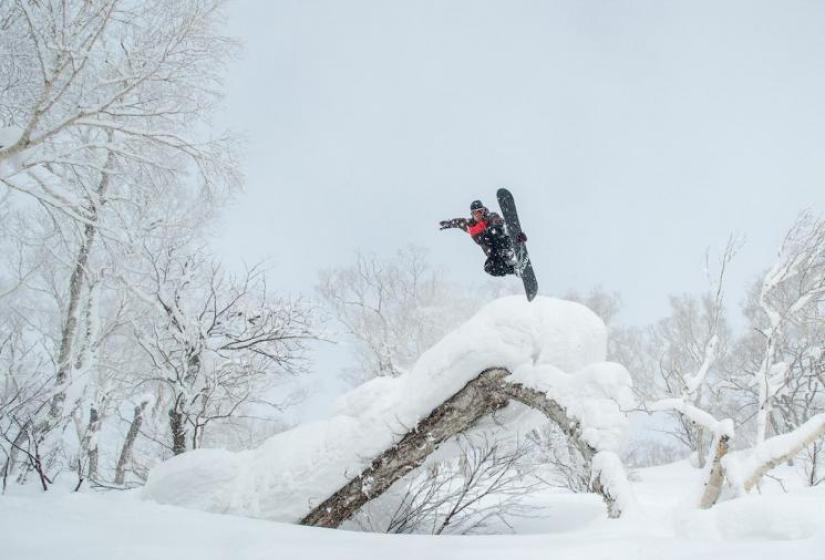 Powder landings!
This allowed powder hounds from all over the world to fill their boots with Niseko's incredible powder and word quickly got out that this was the place to be. The introduction of the locals rules allowed the resort to set up a gate system that provides riders with access to the backcountry at key points accross the greater Niseko United resorts. The map below marks where the gates are on the resort and the back country areas that are permanently closed.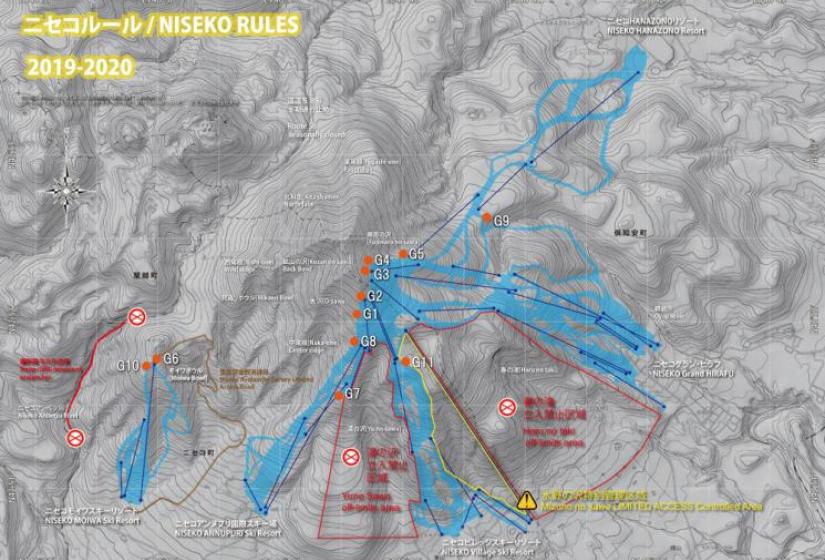 The Niseko United gate network
The rules are pretty simple, only enter the back / side country via the gates shown above and adhere to the following:
01.Always use gates to go out of the resort boundaries.
02.Do not duck boundary ropes.
03.Wearing a helmet and an avalanche beacon is highly recommended in the out of bounds area. This rule will be mandated in the 2020-2021 season.
04.Skiing/snowboarding out of bounds is prohibited when gates are closed.
05.Never enter strictly off-limits areas at any time (except for official rescue and research operations).
06.Elementary school children are not allowed in the out of bounds area unless accompanied by an elder companion.
As you can see above, there has been an addition to the rules with beacons and helmets soon to be a mandatory requirement for those wishing to use enter the backcountry from the resort gates. For most this won't be much of a change as most wear helmets and if you're entering the back country you should be wearing a beacon as well as carrying a probe and shovel. Why the last two items are not mandatory is a good question and how the new rules will be policed is another. Although the new rules aren't without flaw and given this there may be some resistance from backcountry enthusiasts, as a whole it can be seen as a step in the right direction and should work to provide mountain users with a heightened level of safety.
If you have any questions on the new rules or backcountry skiing and snowboarding in Niseko please feel free to conatct us anytime ([email protected]) otherwise we'll hope to see you on the peak next winter!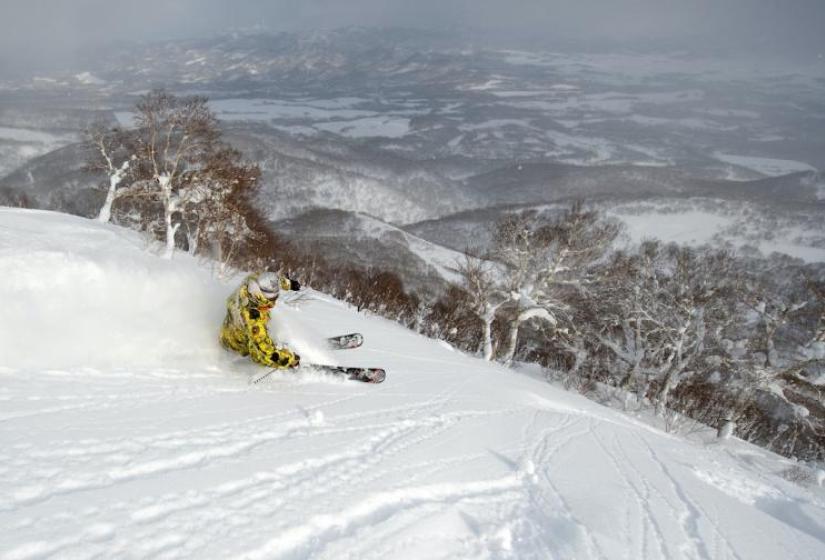 Incredible Niseko back country!