Heli skiing or boarding is the ultimate on snow adventure for any true powder hound. There is nothing quite like the feeling of ducking your head to get in, sitting down, buckling up, waiting for the door to be closed and that rush of excitement as the helicopter takes off and accelerates toward your powder coated paradise. And that's just the first minute of a day you will never forget.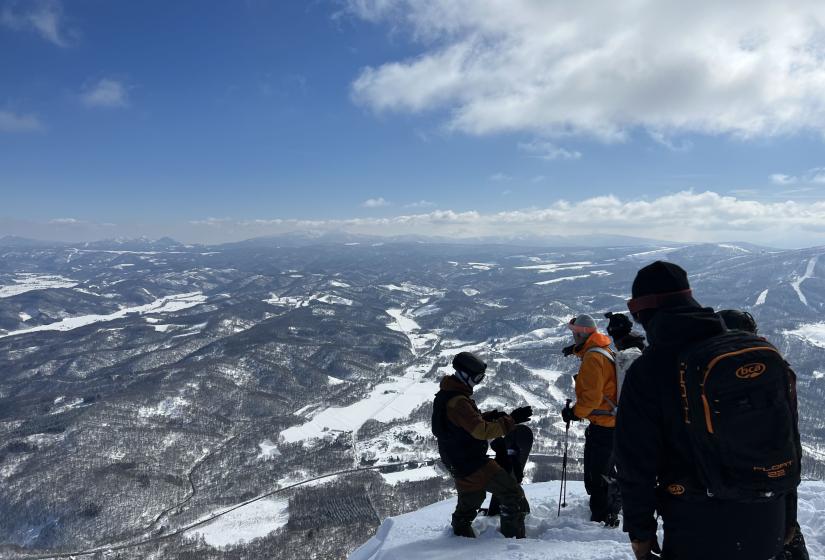 Imagine being dropped off on the top of a peak with a group of your best friends on the sunniest of days with fields of the deepest lightest powder you can find below.
Heliboarding is relatively new to Niseko and the only operation in Hokkaido is run and was pioneered by Hokkaido Back Country Club (HBCC) one of Niseko's most established guiding companies. The operation runs on Mount Shiribetsu a 1107m peak next door to Rusutsu Ski Resort. Although it is just one mountain that you can fly to the terrain is fantastic, varied and being a volcanic peak almost the entire 360 degree circumference is skiable.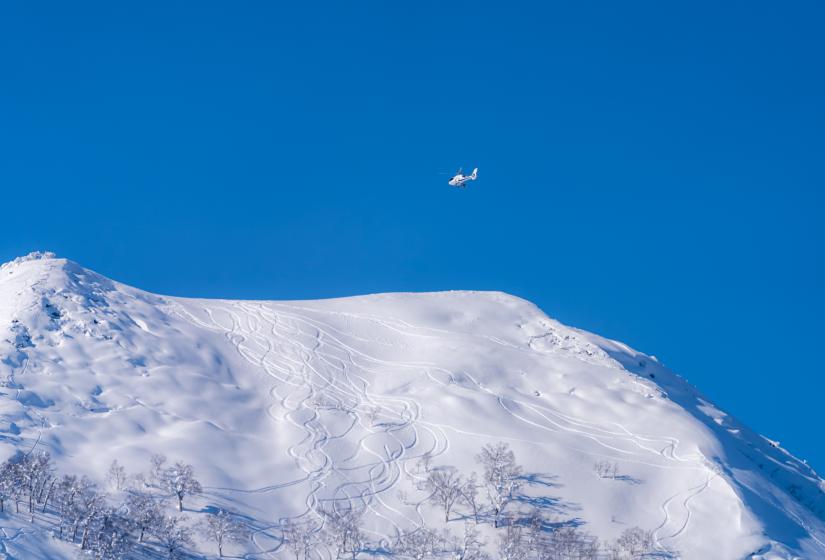 Mount Shiribetsu offers fantastic varied terrain with a mix of long gladed tree runs and incredible open faces. Photo @jimmmiji
Mount Shiribetsu offers classic rolling Hokkaido terrain with long gladed tree runs, moderate pitches and plenty of deep dry powder. It also offers some incredible long open faces that could almost be mistaken for Alaskan and are guaranteed to satisfy even the most extreme cravings for the steep and deep. HBCC's highly experienced guides ensure to the fullest extent that every line is safe, that you will be on the right terrain for your ability and for your maximum powder slashing satisfaction.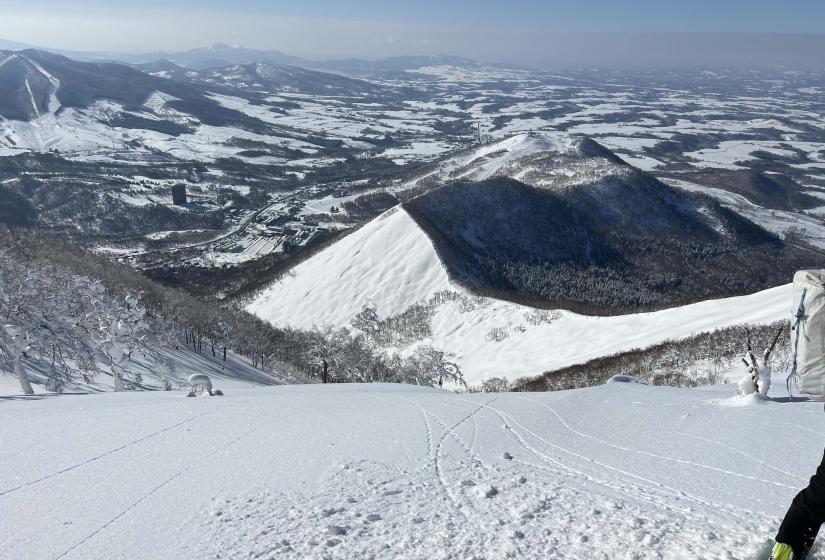 Visible in the top let of the frame is Rusutsu Resort, visible in front the powder run of your dreams.
Like the resorts that make up the Niseko United the Rusutsu area's annual snow fall is phenomenal seeing up to 15 meters a winter! For heli access this is of course a blessing but it also means there are lots of storm days when it isn't possible to fly. However when the storm lifts the heli will be ready and waiting to fly you to what might just be the best powder day of your life! February is usually the best time to roll the dice for a sunny day and is probably when the terrain is at its best too.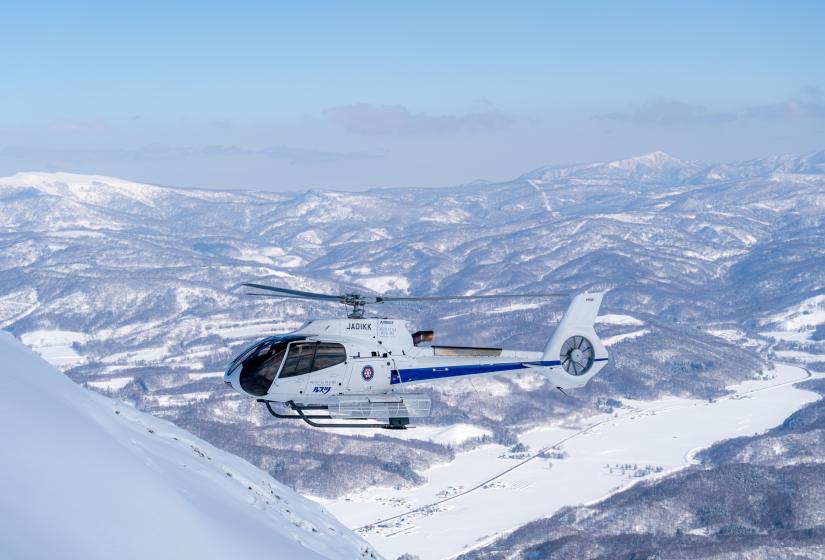 Incredible views and the excitement of the flight are just the beginning.
Heli sking is an incredible experience any where in the world but doing it in Japan feels like something else again with almost guaranteed deep dry powder, iconic views of volcanic peaks and unforgettable runs through pristine snow caked birch forest. Follow this up with a long soak in an onsen and a delicious Japanese meal at one of Niseko's many excellent restaurants you have a day you'll be hard pressed to beat.  If you are interested in finding out more on Heli skiing in Hokkaido or you'd like to secure some accommodation in Niseko for next winter feel free to contact us anytime ([email protected]). 
Take a look at the Iphone footage taken by Holiday Niseko's own Ashley Nicholls when he was lucky enough to get a seat last week, this could be you!